History of the Colonel William Grayson Chapter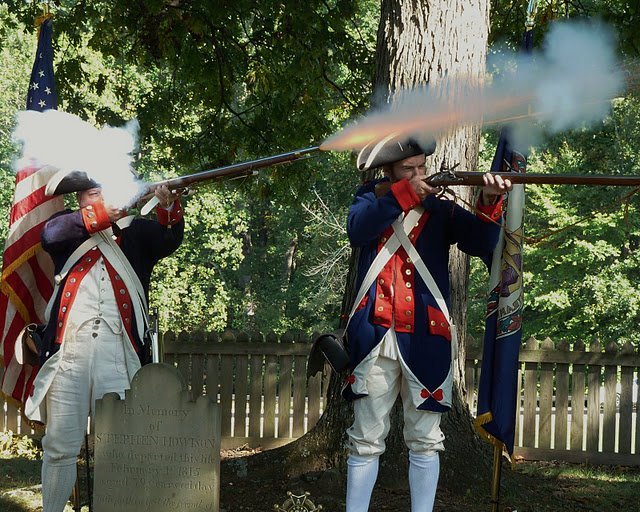 In November 2006, former VASSAR President Jim Bayne requested that compatriot Thad Hartman explore the possibility of establishing a new chapter in the Gainesville/Manassas/Centerville areas of Prince William and western Fairfax, Counties. Drawing recruits who had been members of other chapters in the region, Thad soon gathered a sufficient cadre of potential members to warrant an exploratory meeting in February 2007. Enthusiasm was sufficient that within two months, the recruits had drafted a constitution and by-laws, and elected provisional officers. The organizers also voted to name the Chapter in honor of Colonel William Grayson, a Revolutionary War hero, one of Virginia's first United States Senators, and a lifelong resident of Prince William County.
On May 5, 2007, VASSAR President (and Chapter member) Joe Dooley presided at a banquet during which he recognized our 22 charter members, presented our charter, and installed Thad Hartman as our first President. During the ensuing year, our members wasted no time in making their mark within the local community. Their initiatives included efforts to publicize and protect Colonel Grayson's gravesite in eastern Prince William County, ceremonies to mark the grave of two local Revolutionary War militia officers, and recognition of the achievements and patriotism of local students, Junior ROTC Cadets, businessmen, and a flag-displaying resident. And, since our initial meeting, our Chapter's membership has grown making it one of the fastest growing and most active chapters in the Virginia Society. The energy and enthusiasm our members have brought to our Chapter will ensure that it will continue to play a crucial role within the community in promoting patriotism and good citizenship and advance the worthy objectives of the SAR.
Charter Members
Larry Ray Alexander
George Robert Ax
James Manuel Bayne
David Louis Bufkin
Christopher Arthur Bennett
Roger Harrison Boyce
W. A. (Bill) Broadus, Jr.
Gerald Lee Buhl
John Charles Collier
William Charles Collier
William Crawford Collier
McClernard Butler Crawford
Gaston de Bèarn XIV
John Fichter DePue
Michael John DePue
George Huntington Dimon, Jr.
David Allen Doliber
Joseoh William Dooley
John Moyer Epperly
Thadeus Lee Hartman
Richard Ernest Hendrix
Thomas Owen Jacobs
Lewis Prichard Kasper, Jr.
Kevin Friedrich Knapp
Michael Vincent Knapp
Vincent Edward Knapp, Jr.
Jimmie Joe Logan
Myron Edwin Lyman, Sr.
Robert Glen McKeever II
Clinton Buell Mullen
Brad Allen Potter
Richard Bowen Potter
Mark Paul Siegel
Timothy Christian Siegel
Wallace Dean Smith, Sr.
About Colonel William Grayson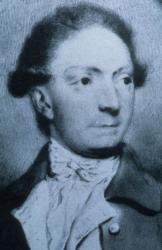 William Grayson (1740 - March 12, 1790) was a soldier, lawyer, and statesman from Virginia. He was one of the first two U.S. Senators from Virginia, and belonged to the Anti-Federalist faction, he was also the first member of congress from Virginia to die while holding office.
Grayson practiced law, principally in Prince William County, Virginia. The county seat was at Dumfries, Virginia, not far from Grayson's home as well as Belle Aire Plantation, which his brother Spence Monroe Grayson (1737-1798) inherited in 1757. On the other side of the Occoquan River lay Fairfax County, Virginia, and Grayson was also familiar with leaders of that county, especially George Mason and George Washington. Spence Grayson was ordained an Anglican priest in England in 1771, and served as rector of Cameron and Dettingen parishes in Prince William County and both brothers socialized with Rev. Scott of Pohick Church as well as Mason and Washington who were members of that church's vestry.
When the American Revolutionary War began, Grayson volunteered, and became an aide-de-camp to George Washington, Grayson rose to the rank of lieutenant colonel. In 1777, William Grayson recruited a regiment for the Continental Army known as Grayson's Regiment, and served as its colonel (and Spence as its fighting chaplain) through the Philadelphia campaign. In 1778, William Grayson served on a commission dealing with war prisoners, and in 1779 he resigned his military commission to serve on the Congressional Board of War. In 1781 he returned to Dumfries to practice law. Like many Continental Army officers, he was an original member of the Society of the Cincinnati.